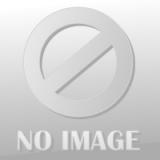 Kyoto Classification of Gastritis
eBook (iPad, Online) : eBook Price : 6,000 JPY
From the 10th to 12th of May, 2013, I presided over the 85th Congress of the Japan Gastroenterological Endoscopy Society at the Kyoto International Conference Center. Two main themes in gastritis diagnosis were discussed at this meeting. One was how to clarify the findings used to diagnose H. pylori-infected gastritis in standard endoscopic diagnostics in Japan while striving for greater objectivity and higher accuracy in endoscopic findings, as well as in histopathological findings based on the Updated Sydney System. The other topic was to develop a method for grading gastritis that could evaluate a risk of gastric cancer.

Contents
Chapter 1 History of the Classification of Gastritis

Chapter 2 Endoscopic Findings of Gastritis

1. Introduction

(1) H. pylori-uninfected gastric mucosa = Normal stomach
(2) Currently H. pylori-infected gastric mucosa = Chronic active gastritis (CAG)
(3) Previously H. pylori-infected gastric mucosa (natural disappearance of H. pylori after eradication or advanced atrophy)= Chronic inactive gastritis (CIG)
(4) Changes in the gastric mucosa caused by drugs

2. Specific Discussions

Atrophy / Intestinal metaplasia / Diffuse redness / Spotty redness / Mucosal swelling / Enlarged folds and tortuous folds / Nodularity / Foveolar-hyperplastic polyp / Xanthoma / Depressive erosion / Regular arrangement of collecting venules (RAC) / Fundic gland polyp / Red streak / Raised erosion / Hematin / Corpus erosion / Patchy redness / Map-like redness / Multiple white and flat elevated lesions / Cobblestone Mucos

Chapter 3 Endoscopic Findings for Risk Stratification of Gastric Cancer

1. Description

(1) Relationship between gastric cancer and background gastritis
(2) Endoscopic findings related to the risk of gastric cancer
(3) Scores for endoscopic findings related to the risk of gastric cance

2. Clinical Cases

Chapter 4 Recording Endoscopic Findings of Gastritis

1. Description and Clinical Cases

(1) Basic method for entering data
(2) Entering endoscopic findings of gastritis according to clinical cases

2. Check Sheet for Background Gastric Mucosa in Endoscopy
3. Endoscopic Diagnosis and Classification of Chronic Gastritis That Conforms to Histological Diagnosis

(1) Diagnosis policy of chronic gastritis
(2) Diagnosis of presence/absence and activity of chronic gastritis
(3) Diagnosis of atrophy
(4) Consistency with pathological diagnosis